One Hell Of A Time Yey
What a memorable trip. The view of the mountains, the river, the atmosphere, the food and the warmth of the people looking after us. All of this made our holiday truly special. Thank You
Kiran Rao
Best Place Ive Been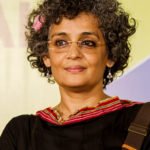 All the food. Walk with Sange and Oken. Oranges, Valecies, Mist, The river and everything else. The best place i have been!
Arundhati Roy
Simply Beautiful
Why go anywhere else when you have such beautiful places in India. Such a memorable trip. Lovely host! Highly Recommend it to all. Jai Hind!
Amir Khan
Great and hospitable
Arunachal was amazing. Our group was small which made it very easy to get acquainted with fellow travelers. Our host Oken was great and hospitable. They went above and beyond their call of duty. There was a lot to see within this short period of time. I highly recommend visiting Arunachal,  especially with this company.
Sashikala